Highly rated Mooloolaba, Sunshine Coast holiday resort.
Ocean Vista is a tranquil boutique accommodation central to Mooloolaba Beach and Alex Beach and away from the road noise.
"A real find within walking distance to the beach"
"This amazing resort was a real find. Just up the road from Mooloolaba the apartment was brilliant. Large living area inside with a fully furnished large balcony area. Great kitchen that was fully decked out with everything you need. Two spacious bedrooms and two bathrooms as well was clothes washing equipment. Free allocated off street parking space underneath.
The best surprise at this resort is the rooftop BBQ and spa allocated to each individual apartment. Great view from the roof with an area to enjoy a bbq and a relaxing spa. Overall a great place to stay that we would certainly return to without hesitation."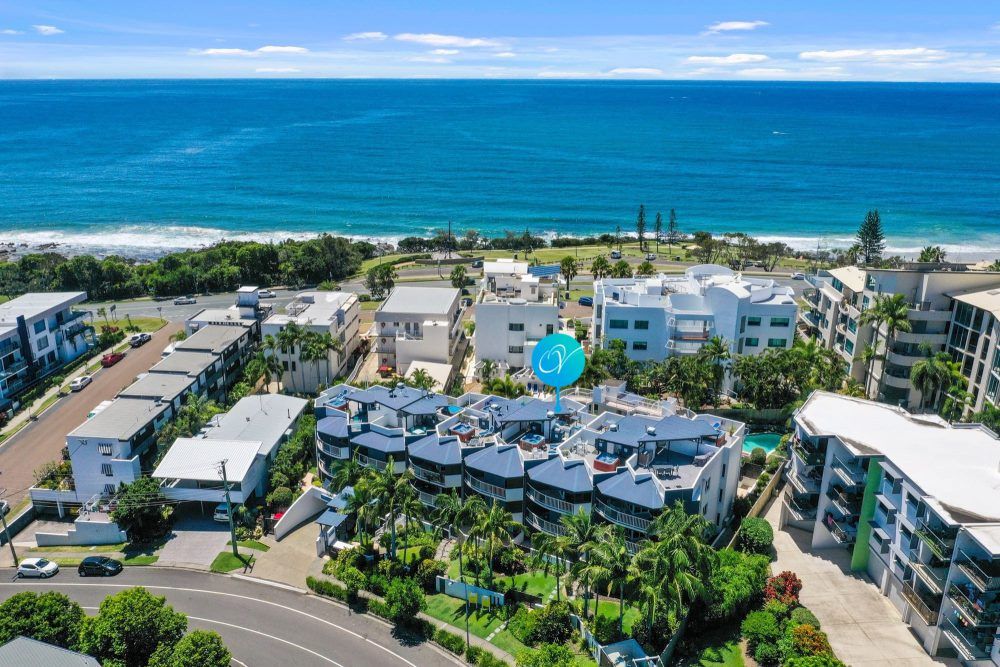 "Better than we'd expected."
"We stayed here on 12th and 13th Nov 2019. The area is beautiful and the accommodation did not disappoint.
The rooms are spacious, clean and well maintained. The kitchen had everything you need and the WiFi worked very well.
Amy greeted us and showed us round. She's lovely with a bubbly personality. The pool area was lovely and clean, as was the rooftop spa. Definitely the best bit with the heated spa, bbq, dining area, and those fantastic views.
I'd recommend Ocean Vista on Lex to all without hesitation. Thanks for a great stay, wish it could've been longer!"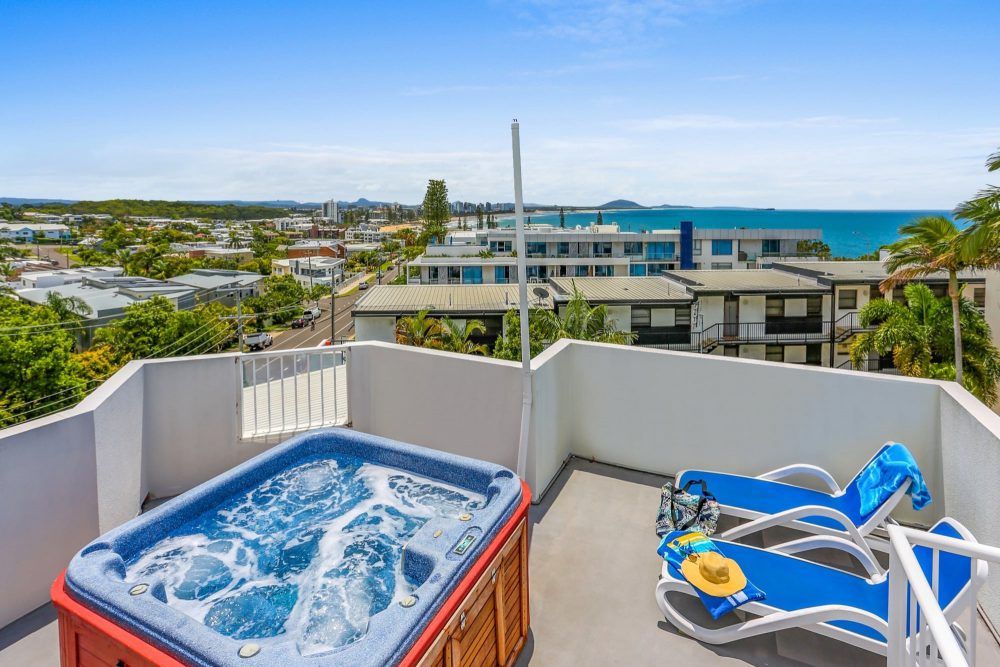 "Wonderful apartments a stone's throw from Mooloolaba"
"Great apartment complex in an awesome location! Our 2 bedroom apartment was huge, almost to the point of getting lost in it!! Amenities were fantastic and service was kind and accommodating.
The rooftop spas are awesome, our kids loved having a spa each night! I had assumed that the spas were part of the room however and would be on our balcony but they're literally on the rooftop of the property, not just outside the apartment if that makes sense – my misunderstanding but it wasn't an issue. The spas are very private and also have ample space for BBQs and outside eating.
We'd definitely stay at this property again and would recommend it to anyone visiting the Sunshine Coast. It was also a fairly quick walk to the aquarium- great location. A+ property!"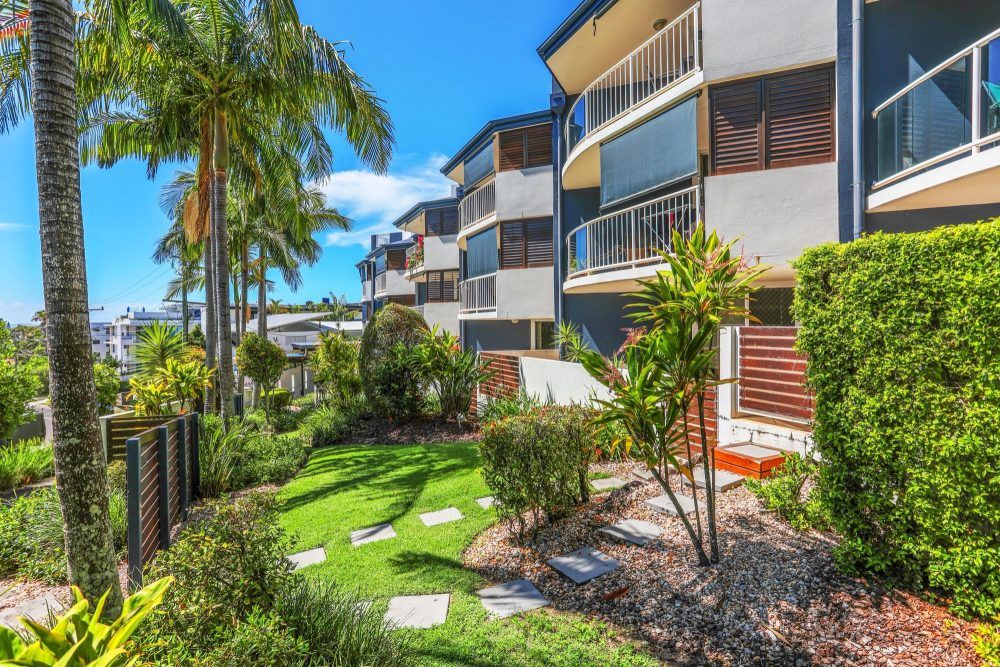 "Comfortable Family 2 Bedroom"
"This is the second time we have stayed at Ocean Vista, the first time was around 5 years ago. It just so happened we stayed in the same apartment.
The apartments are spacious, 2 great sized bedrooms, full kitchen, balcony and we had the rooftop bbq and spa area as part of our room. We loved it and will be coming back whenever we can.Great views from the rooftop spa area."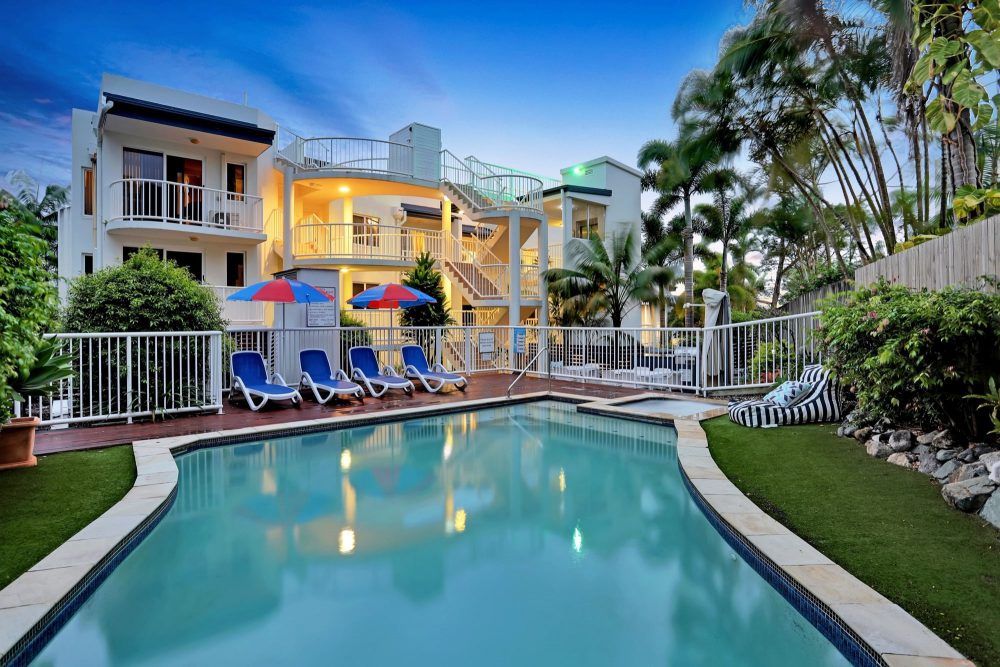 "Diamond Accomodation"
"A wonderful experience, Kevin the onsite manager couldn't do enough for us he really shows great customer service/ experience , the rooftop BBQ and Spa with stunning views is a unique feature every apartment has to use as private individual spaces.
Apartment, Gardens, Pool very clean and tidy . Underground parking with lift access to apartments makes unloading/ loading your vehicle so convenient. Great value and perfect location for a short stroll to beach and Mooloolaba restaurants and shopping."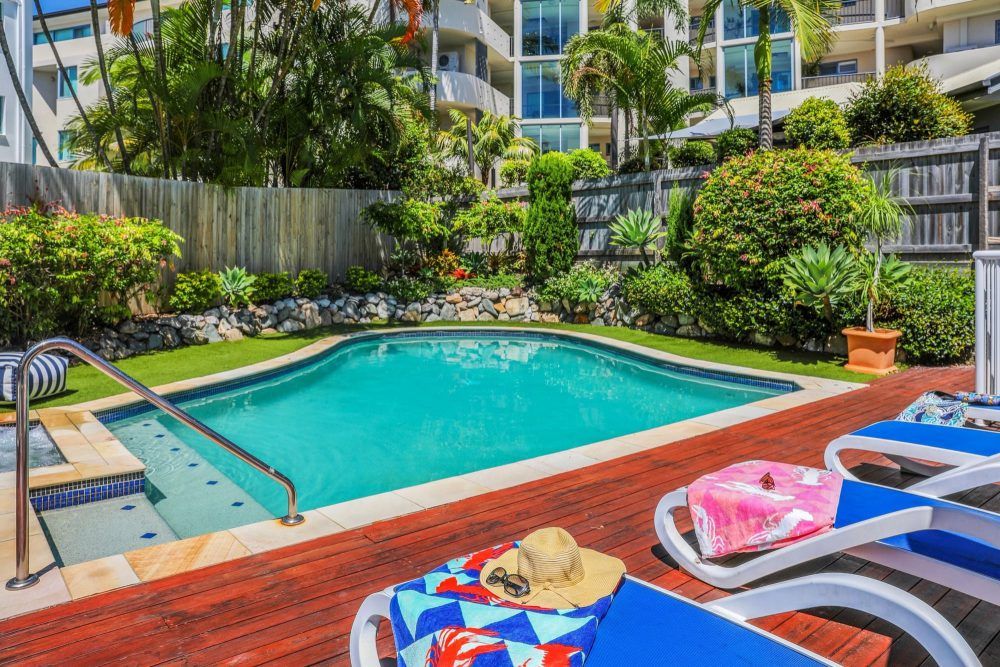 "Great, clean, spacious rooms"
"At checkin, Manager Kevin greeted us with a smile, checkin went smoothly, then Kevin personally showed us to our room, explained what was required, then personally walked us up to the rooftop area (that we had paid for as part of our room tariff), explained the spa/ electric bbq etc. Great service – we haven't seen anything like this in years.
The rooftop was a great addition – at first we thought it was a little odd that we didn't access this from our room (as we have done previously in other hotels when renting a rooftop area), but even having to travel up 2 flights of stairs to reach this area, we still made the most of it, and loved the ocean views.
This area was very clean and complete with a large spa bath, tables and chairs, shade, electric bbq and 2 sun lounges. Very nice space. The unit itself was super clean, very spacious, lovely linen, great sized balcony. We particularly liked that there was an actual bottle of dishwashing powder, clothes washing liquid, stain remover, ample rolls of toilet paper etc. not just one little sachet or one spare roll. Small pool, but never super busy so pretty much had this to ourselves whenever we went in.
Very quiet street, just back from the main drag. Easy walk to the beach – however if you want a patrolled beach (flags), prob about a 15-20 minute walk – either right into Mooloolaba or left to Alex Headland. Easy walk to Coles, restaurants/bars etc in Mooloolaba. Very easy walk along a paved pathway, great for kids with scooters etc. All in all, we had a great stay, and would def recommend."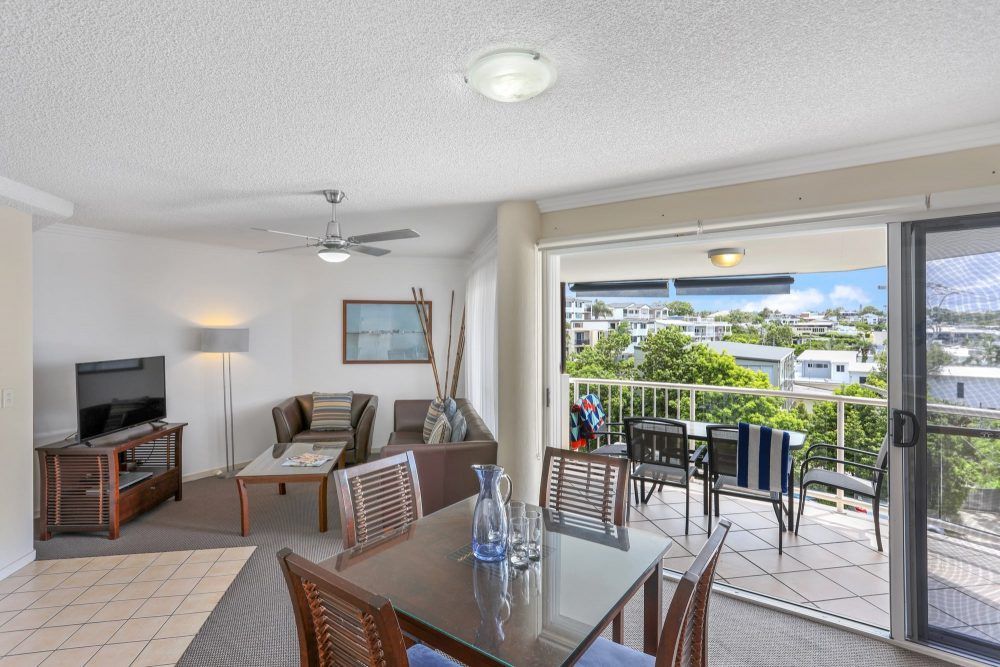 "Going the extra mile"
"This place is truly amazing in every facet of holiday requirements. The managers (Kevin & Lola) do everything possible to help their visitors and are constantly looking for any aspect of their property that can be improved – even when it's fantastic anyway! Thanks again guys for another perfect holiday and we look forward to seeing you again as soon as possible."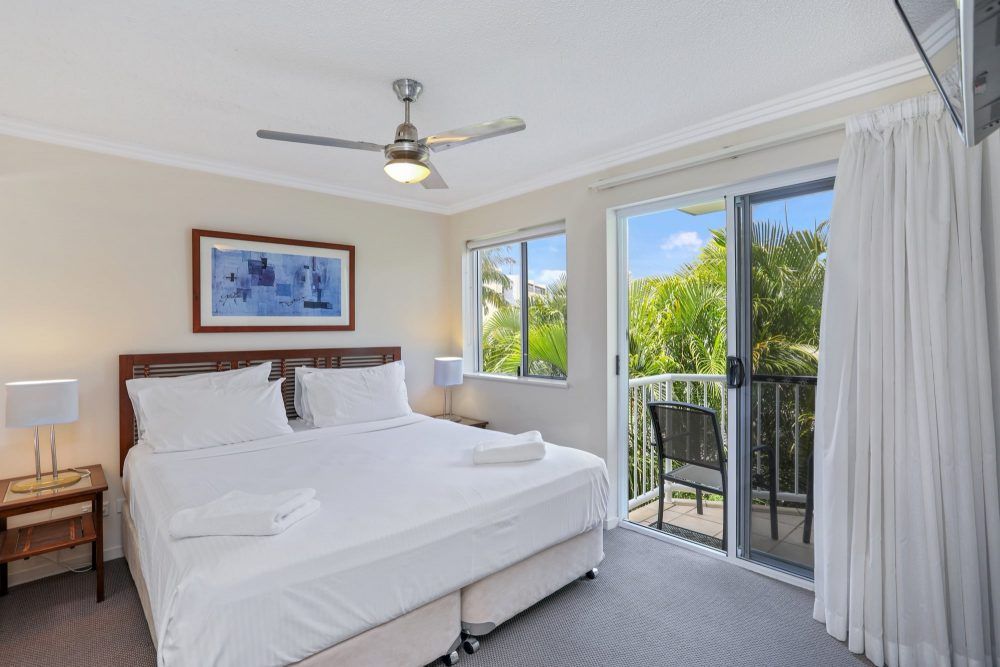 Best place ever, rooftop spa is best view and great place
"I love the rooftop spa and BBQ facility, we come every year for the master soccer, it is the only place I like, bbq, swimming pool cant beat it, lovely.
We had a small problem with a window and guy from downstairs in office was there immediately, no problems, undercover parking and lifts, good rooms, comfy beds. Even have a downstairs spa next to pool which is beside the downstairs BBQ."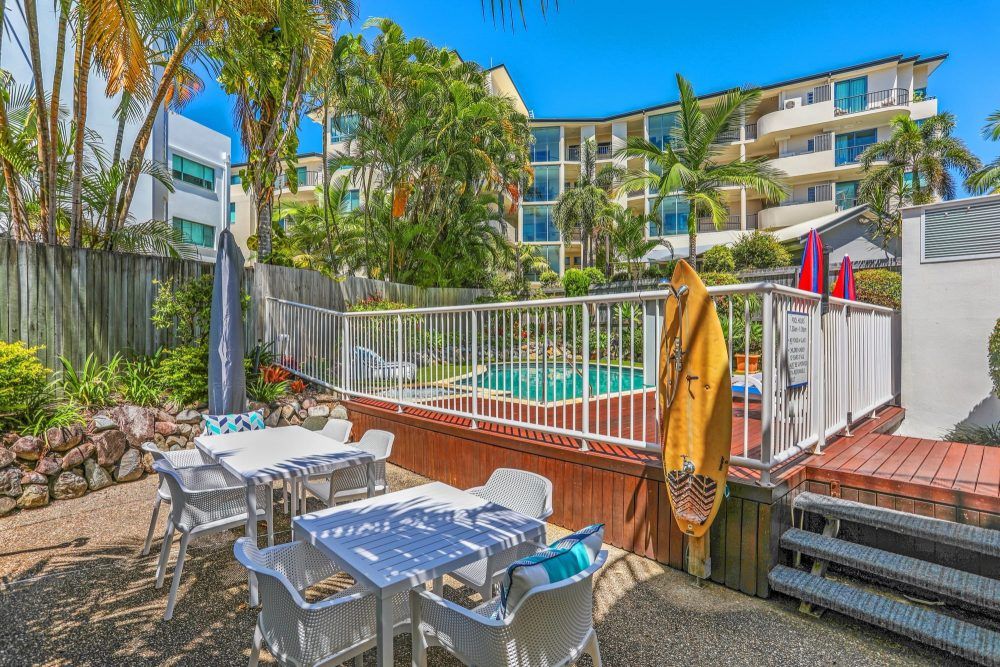 "Sunshine Coast Football Masters"
"A wonderful weekend shared with friends at Ocean Vista on Alex. Walking distance to the beach and many great shops and restaurants.
We stayed in a two bedroom air conditioned unit and management had kindly split all the beds so we had four singles.
Facilities were very clean and accommodating. Pool was a welcomed delight after the soccer games and a roof top spa under the stars was enjoyed in the evening.
BBQ facilities were made available. Plenty of outdoor spaces to enjoy a beer or wine and delicious cheese and crackers."